The best and most successful method of winterizing your dirt bike or ATV is to not stop riding during the winter months. Unfortunately, many riders live in areas where they really have no other choice but to store their motorized toys for the winter. How you choose to store your machines will make springtime start up a happy day or an expletive filled adventure. What steps should you take to winterize your ride? 
 
Exterior Preparation
Clean the entire bike with a mild detergent and water. Avoid directly spraying bearings and seals as to not force water into them. If you use a pressure wash, be VERY careful of this. If possible, start and ride the bike to evaporate any water trapped in the motor and drag your brakes to dry them as much as possible. If not possible, compressed air or even a leaf blower will work in a pinch.

Photo Courtesy of @Hans Schmid
Clean your chain with a bristled brush and mild degreaser.  Liberally spray your clean chain with WD-40 (Water Displacement 40th Attempt) and wipe off the excess with a shop rag. Finish the process with your favorite spray chain lube. If you have an o-ring chain, make sure to use o-ring safe lube.
While you're still in lube mode, take your WD-40 and spray down the foot peg pivots, kick start pivot, folding shifter pivot and lever pivots. Get out your cable luber and lube your control cables. When doing this, it's a good time to inspect brake pads, suspension linkage, chain and sprockets and such for wear. If your motorcycle is equipped with grease zerk fittings, go ahead and give them a few squirts of quality grease. Lastly, air up the tires to spec.
If you're going to store in a space that rodents can get in, Install an air box washing cover and silencer plug. Leave a note taped to the handlebars so you remember to remove both before starting in the spring.

Fuel System
There are different methods of winterizing fuel systems, but these are the methods we prefer, having had good luck using them over the years. If your bike has a steel fuel tank, it's very important to fill it to the brim with fresh fuel (non ethanol if possible). Filling the tank completely will stop it from rusting, which is a major issue in some areas. Plastic fuel tanks are more forgiving, but keeping it full will minimize the formation of condensation.
Fuel stability is another concern, as most fuels begin to breakdown after about 60 days. We prefer to fill the tank with race fuel. In contrast to pump fuels, race fuels can be left for longer periods of time and will not turn to varnish. The alternative is a product called Sta-Bil. Many people use this product with good results and it is a safe bet when race fuel isn't available. Once the fuel has been stabilized, start the motorcycle and let the fuel circulate throughout the entire system. Another option is to completely drain the fuel tank and carburetor. This can be done with EFI as well, but how-to is beyond the scope of this article.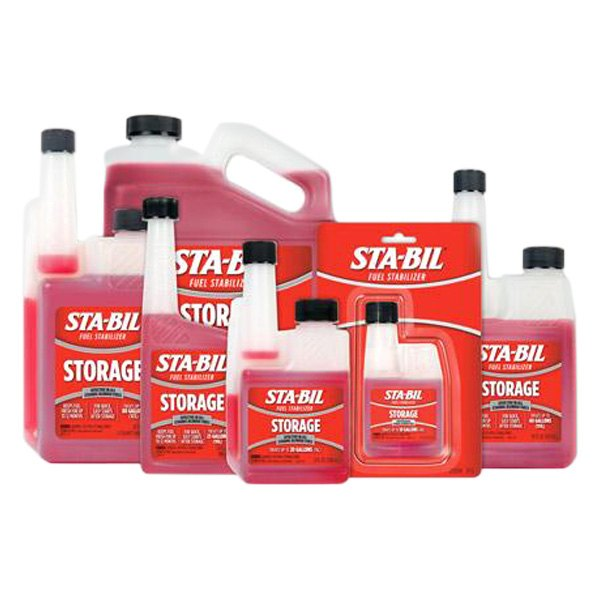 Electrical System
Not all dirt bikes have a battery, but if you're lucky enough to own a bike with a magic button, this area concerns you.  Lead acid batteries are still prevalent, but light-weight batteries such as Lithium Ion are coming from the factory more and more. It's important to know which you are running as it relates to any sort of voltage maintenance equipment (E.g Battery Tender) you might be using.  In the case of Lithium Ion batteries, lead acid chargers may overcharge Lithium batteries and some have Desulfation Modes that can spike voltage. Both can damage a Lithium battery. If your storage is 6 months or less, you likely won't need to charge a properly stored Lithium battery, as their discharge rate is very, very low. If your not sure about your battery's maintenance requirements, check with its manufacturer.
Regardless of the battery type, it's a good idea to pull the battery and store it in a climate controlled space such as a dry basement or closet. Be sure to clean the battery terminals of any corrosion as well as the battery case before storing. Place tape over the terminals to avoid accidental shorting.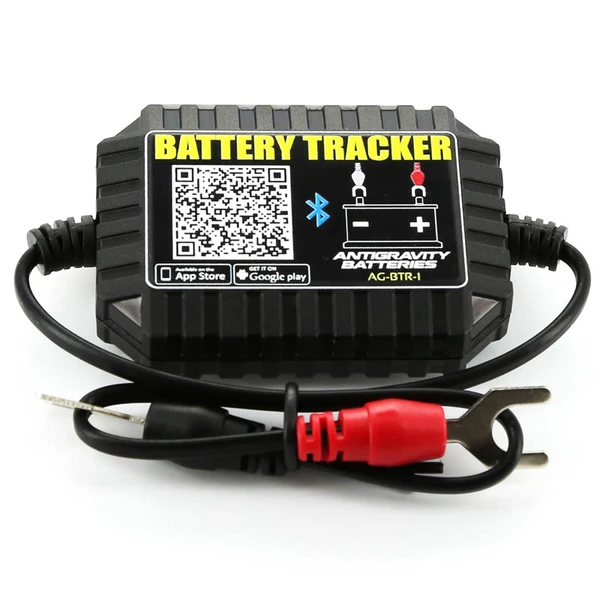 Engine & Cooling System
A fresh oil change should be done before you store your bike. Dirty engine oil contains corrosive contaminants that you don't want to leave in the engine over the winter.  If you're in a coastal region, a fogging oil should be applied through the spark plug hole also. With the spark plug out, shoot a few sprays down the spark plug hole and turn the motor over a few times while holding the kill start button. Once the fogging oil has been applied, install the fresh spark plug.
If the coolant is do for a change, now is a good time. Be sure that your coolant has sufficient antifreeze properties for your storage conditions. You'll need the right Hydrometer for the coolant type you're checking (Ethlene Glycol vs. Propylene Glycol like Engine Ice).
Besides engine fluids, the brake and hydraulic clutch fluid should be topped off and replaced if there is any doubt. Brake fluid naturally draws moisture (hygroscopic) over time, so changing it before you store you bike each year is a good idea.

Storage Location
If you have the luxury of heated storage, all the better. The less you expose the motorcycle to extreme temperature fluctuations the better. Store the vehicle on a stand. This eliminates any flat spots forming in your tires as well as letting the suspension relax. If a stand isn't an option, put a piece of plywood between the tires and any cold concrete to stop dry rot. If you're not in a coast region or in a dry climate, cover the bike with a tarp or old sheet to keep dust to minimum. They key here is keeping the vehicle clean without trapping moisture. You can put a light coating of WD-40 on any parts that are prone to corrosion, just be sure to keep it away from your brake discs & pads. Another good option is Motorex Moto Protect Spray.
Next Spring!
When the wonderful sights and smells of spring arrive, it's time to ride! Since you did all the work when you stored your bike for the winter, spring startup will be a breeze. Install the battery if so equipped, but double check the voltage first. If you stored your bike full of fuel, drain the carb float bowl to allow fresh gas from the tank in. Even though the fuel was stabilized, the small volume that is contained in the float bowl will deteriorate much quicker than the much larger volume in the tank.
Double Check all fluids and you may even consider changing the oil again if it was stored for an inordinate amount of time (a year or longer). Check the air pressure in the tires and your ready to fire it up. If you did your job correctly, the motorcycle should spring to life. Take a extra few minutes at warm up to check for any fluid leaks or strange noises. If all is good, you're ready to tear it up!

Winter Option B?
Checkout the Snow Bikes Forum on ThumperTalk!
Like most things in life, there is more than one way to do something. This article doesn't mean it's the ONLY way to winterize motorized toys, so if we've missed something 

or you have a different way of gettin' this done, hit us up in the comments section below. We want to hear from you! 

Edited by Bryan II
7